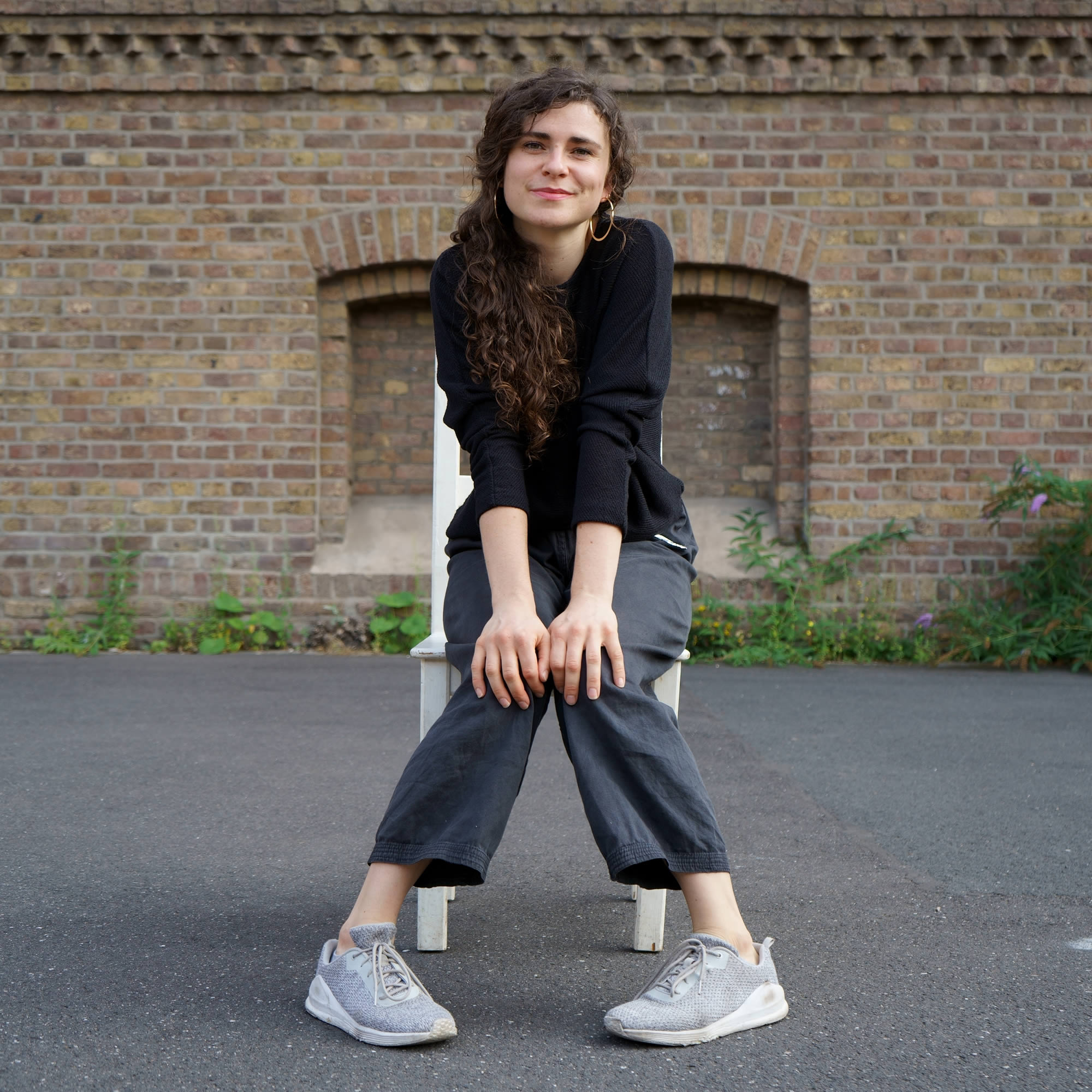 Dancer – Performer – Choreographer
Born in Munich, Paula started her dance studies at the pre-education of Iwanson International School of Contemporary Dance and then moved to the Netherlands to study at ArtEZ University of the Arts where she graduated with her BA in 2018 as a dancer and choreographer.
Her artistic focus lies in the combination of dance and theater, the collaboration of acrobatic and isolated bodywork with theatrical elements, especially the building of characters. She is fascinated by the "raw stage presence" and has been researching about performativity since she was a student.
As a dancer, Paula works in theaters and with companies in Germany and Spain (Theater Bonn, Cia. Nadine Gerspacher, Kammeroper Detmold, animi motus, Azimut Arts and Dance Ensemble, NEUER TANZ) as well as with freelance choreographers and directors (Caroline Finn, Ceren Oran, Bärbel Stenzenberger, Ruben Michael, Pascal Sangl).
Her own choreographic works are inspired from everyday situations, movements and emotions and are set, with great attention to detail, into a poetic context and brought to the stage. She has been developing her choreographic work since 2020 in collaboration with, among others, Laura Saumweber (contweedancecollective) and Martha Kröger and presents her pieces throughout Germany in theaters, on festivals and in site-specific contexts. Her current full-length dance theater production "Ode an die Dinge" premiered in April 2022 at the Hoch X Theater in Munich and now tours in Germany. Her first and current solo work "Agatha" won the "Best dancer/performer 2022" award at the SoloDuoNRW Festival and is currently touring in Germany, Spain, Hungary, Belgium and the Netherlands.
As a teacher she regularly teaches workshops in the field of dance and performance for professional dancers and singers as well as for children and dance-loving adults. Her focus lies in working with the qualities of isolations and floorwork as well as performativity, aiming to bring the students in similar vibrations and energies to grow as individuals within the group.