Paula is experienced in working with children, adults, elderly people with and without
dance backround as well as professionals.
In her classes and workshops she puts a strong focus on playfullness as well as technique
and precision. Every dancer gets to work on his / her individual movement language and develops
a feeling for the flow of the group.
Paula implements elements from floorwork, improvisation, partner work and standing techniques
and always teaches a movement phrase at the end of a class, wich includes  all the elements,
that have been worked on earlier.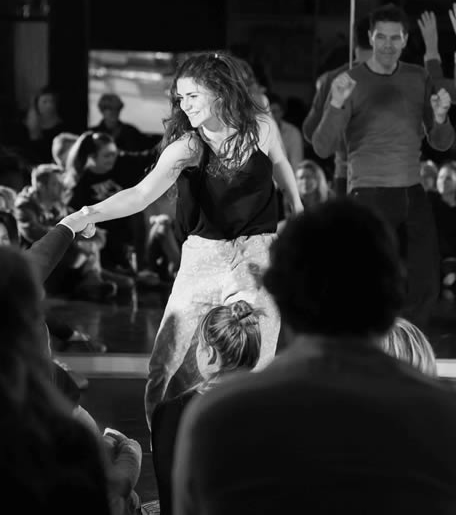 2019
Varium –

teaching professional students with Nadine Gerspacher
FREE BODIES – teaching professional students with Nadine Gerspacher
Luisengymnasium Hamburg Theatre Week – workshop with children
2018
Mendelcollege Haarlem – teaching teenagers
Visser t' Hooft Lyceum Leiden – teaching teenagers

Realschule Puchheim –

teaching children
2017
Alkwin Kollege Uithoorn – teaching teenagers
ArtEZ Hochschule – coaching and teaching with music theater students
2010
Fairtrade Gröbenzell – lessons and flashmob with children