In her dancing, Paula likes to change her movement qualities from soft to sharp, from a flow to a constantly interrupted pattern. She loves to surprise herself.
Paula is continually exploring the limits of her body and works on stretching them more and more. She likes to run and jump and "throw herself" into movements as well as to work on precision and details like the facial expression.
Paula's dancing is highly influenced by floor work techniques that she professionalised by working with among others Luke Jessop, Winston Reynolds (Yeknom), Mate Meszaros and Ricardo Ambrozio.
The Age of Aquarium - Cia. Nadine Gerspacher
Production: Nadine Gerspacher
Performance: Paula Niehoff, Jefta Tanate, Julien Rossin, Lotta Sandborgh, Mikkel Tottrup
MEDEA – Kammeroper Detmold
Direction: Ruben Michael
Performance: Paula Niehoff
Detmolder Kammerorchester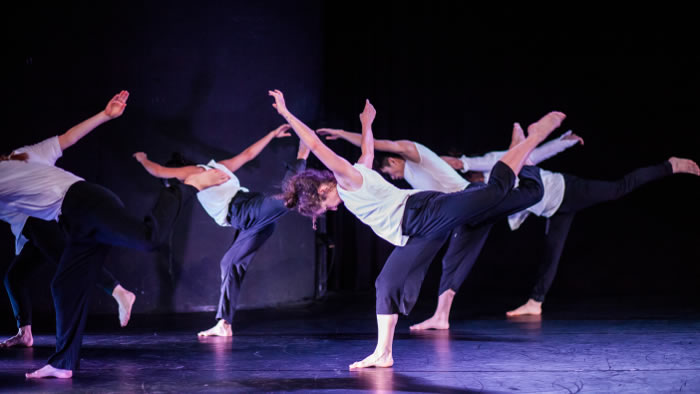 moneypulation – animi mouts
Production: Elisabeth Kindler-Abali
Performance: Paula Niehoff, Ricardo Campos Freire, Michelle Felix, Linda Scholz, Donna-Mae Burrows, Renan Alves Manhães
Picture by: Lily Roggemann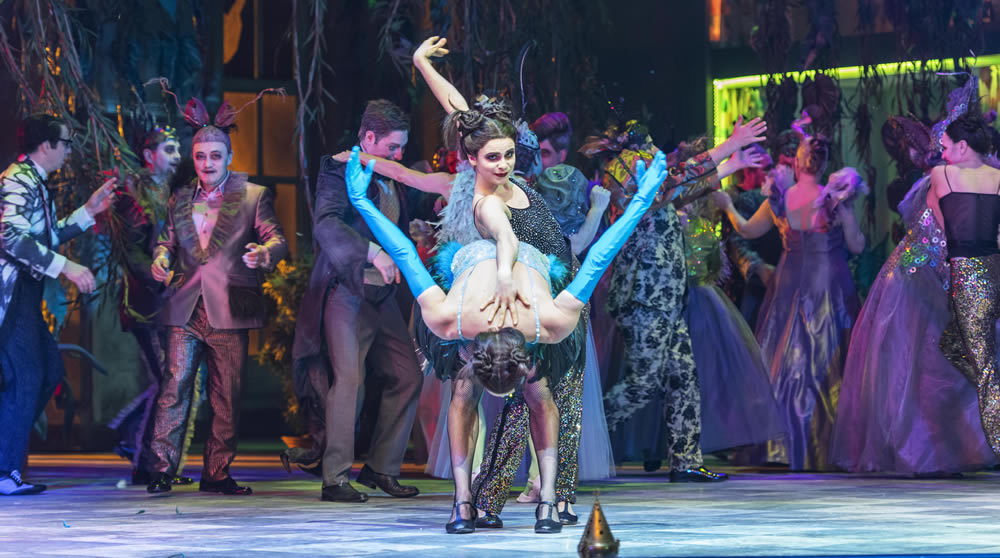 Die Fledermaus - Theatre Bonn
Die Fledermaus – Theatre Bonn
Choreography: Bärbel Stenzenberger
Performance: Paula Niehoff, James Michael Atkins, Pascal Sangl, Josefine Patzelt, Ricardo Campos Freire, Elisabeth Kindler-Abali, Franziska Kathrin Gaßmann, Thanh Pham Tri
Les vepres siciliennes - Opera Bonn
Choreography: Caroline Finn
Performance: Paula Niehoff, Javi Ojeda Hernandez, Jack Widdowson, Hellen Boyko, Jessica Akers, Hayato Yamaguchi.
Pictures by: Thilo Beu
Suppressed Dialogues
Concept and choreography: Fernanda Silva
Performance: Paula Niehoff and Fernanda Silva
(P)Ain/t in love
Concept and choreography: Riedon van den Berg – Skandalisi Dance
Performance: Paula Niehoff
Music: EM Productions
Roof Rop 0711 – Gonçalo Cruzinha
Production: Gonçalo Cruzinha , Festival: Die irritierte Stadt
Performance: Paula Niehoff, Nona Siepmann, Francesca Merolla, Laura Saumweber, Andrea Krolo Köroglu
Picture by: Pierre Johne & Adrian Huber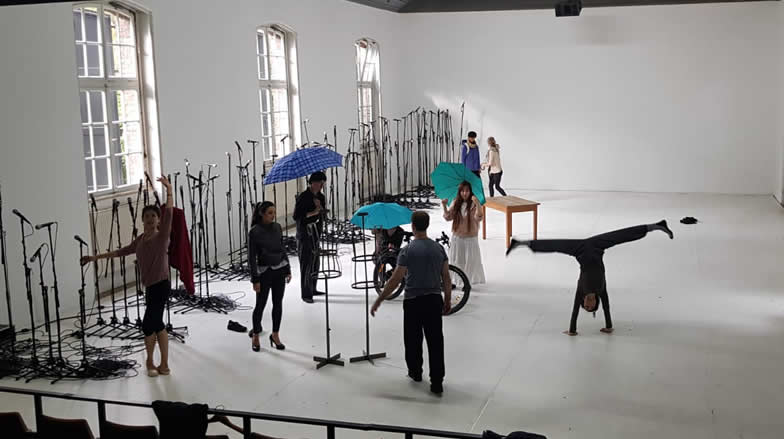 Neuer Tanz Düsseldorf / VA Wölfl
Dancer at Labormanifest residency - Pablo Sansalvador and Daniel Rakovsky
Water Lilies
Choreography: Daniel Rakovsky
Peformance : Paula Niehoff, Lola Lefevre, Sol Pardo
Picture: Jennifer Rohrbacher
Fight or Flight
Concept and choreography:
Lin Wu Adams
Performance: Paula Niehoff, Waikuma Pentury, Rohiet Tjon Poen Gie, Nataly Orosco Mercado, Elena Iachininoto
Dis-is
Concept and choreography:
Lorenzo Capodieci
Performance: Paula Niehoff, Keren Ben Shachar, Gerard Sangrà Navarro