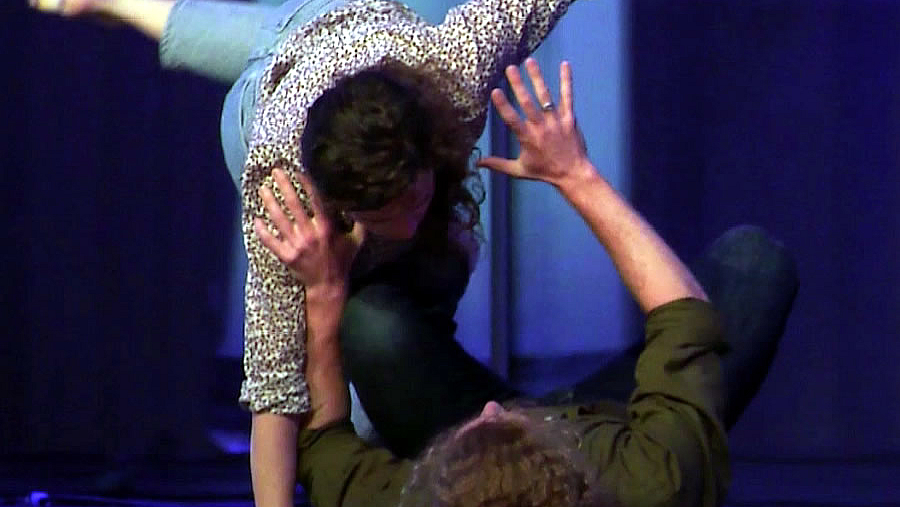 All there is
In which ways can we resist without violence while being very active?
This creation searches and finds more and more physical elements and ways how to fight without harming each other and how to resist without violence. They constantly change roles – violence against non-violent resistance.
All there is was created for the festival "Bridge to the Future"  in Arnhem – a conference about non-violent resistance.