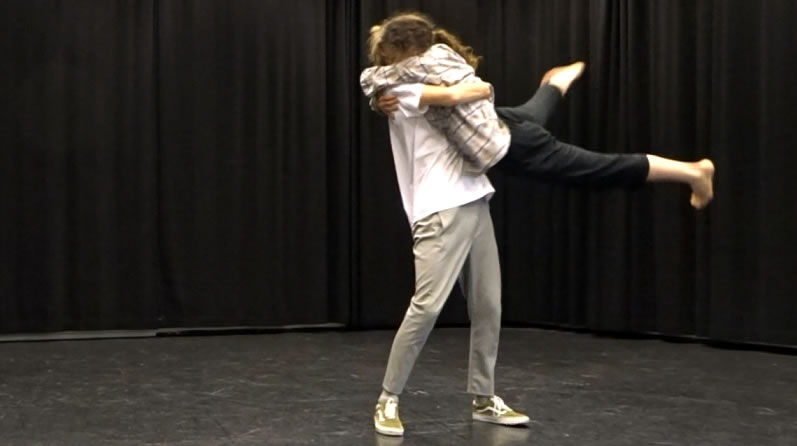 How absurd can love be? How can we love and need someone who does not exist anymore? How can a body without spirit come alive again?
Mazy And The Other is a physical theater performance and the first collaboration between actor Michael Muller and Paula Niehoff. Both have a big interest in crossing the line that separates the two professions theater
and dance.
Concept and performance: Paula Niehoff and Michael Muller
First performed: at ArtEZ University of the Arts, 2018.