An interdisciplinary Duo
pato pato
Music and Performance:
Service for festivals, theatres, art exhibitions and congresses
The perfect artistic framework for your event
Our Projects
We provide your event with the appropriate artistic framework.
Our repertoire and existing performances are made for various occasions and adaptable for different locations.
We constantly develop more performances and broaden our collection.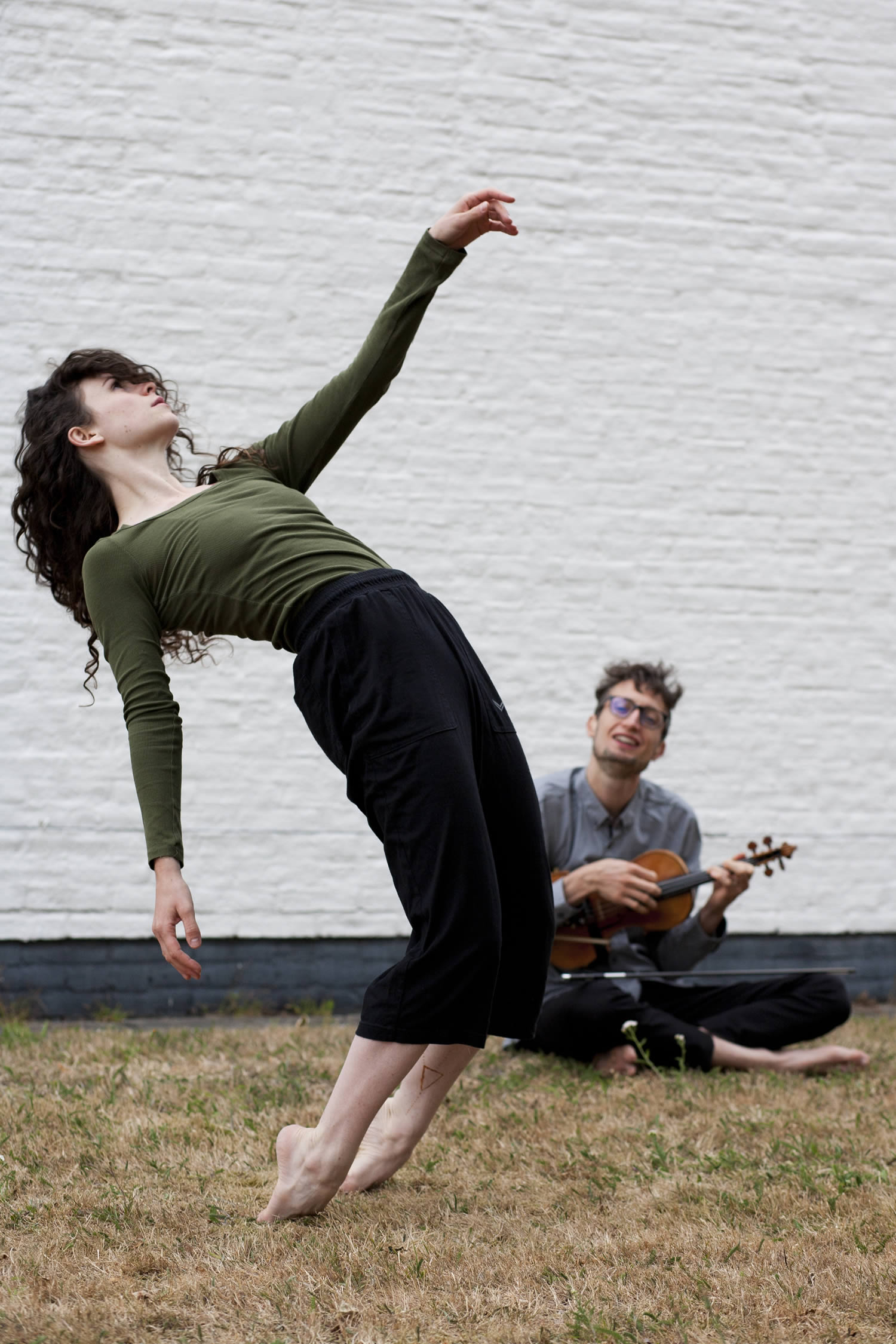 Your ideas
We gladly transform your ideas into an artistic performance.
Ecology goals, development plans, communication, education…
Whatever you are busy with, we take your topic and use it as inspiration for our new creation and perform it at your event.
PATO PATO is a collaboration between choreographer & dancer Paula Niehoff and composer & musician Tonio Geugelin. Based in Arnhem (NL) they create interdisciplinary duet performances for festivals, theatres, art exhibitions and congresses.
In PATO PATO's performances Paula creates a connection with the audience. The play with internal and external facial expression as well as acrobatic and esthatic physicality are the base of her creations.
Tonio features his violin and voice whilst experimenting with electronic production blending an array of genres ranging from organic beats, singer-songwriter to contemporary soul.
Anderwelt
ANDERWELT was created in collaboration with Benne Wisskirchen,
a painter and sculptor from Gröbenzell / Germany.
For the first time, ANDERWELT was presented at a vernissage of the artist in June 2018.
ANDERWELT translates the art of Benne Wisskirchen into music and dance. In his paintings and sculptures, the artist tells of his view of reality. This often upduct us into another world – familiar and sometimes infinitely far away.